Scandinavian design has been making a triumphant resurgence to the world of interior design. You've seen it everywhere, from your favorite TV show to your most coveted furniture dealer's Instagram account. You can easily recognize this style of design by it's sleek legs, the use of teak or rosewood furniture, and unique structural design. Let's take a deeper dive into why this style of furniture is so popular right now, and we will even learn about a few designers who helped skyrocket this type of furniture to popularity. This teak, mid-century modern lounge chair from 1950 is a great example of Scandinavian design going mainstream.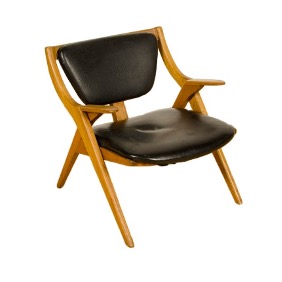 The Scandinavian Era

The Scandinavian design craze began booming in the 1950's. Modernism in the art world began paving the way for an evolution of furniture. There was a new approach to furniture, an idea that hadn't yet been accessible to the masses. The notion that "Beautiful things make your life better" is a driving force for this design era. The clear emphasis on simplicity, functionality, and clean minimalism was a breath of fresh air from the heavier deco periods of the 1940's. Norway, Sweden, Denmark, Finland, and Iceland were the powerhouse manufacturers of the time. Many of these countries owed their innovative ideas to the German Bauhaus school, the Swedish Society of Industrial Design and Helsinki's University of Art and Design. Danish and Finnish designers embraced the utilization of new technologies to create a functional, high quality product using luxury materials.
How Scandinavian Design Skyrocketed to Popularity

The establishment of the Lunning Prize helped bring Scandinavian design to the radar of every design enthusiast in the world. The annual design prize was awarded to prominent Scandinavian designers from 1951- 1970. noteworthy elements of Scandinavian designs. The prize established notoriety throughout the design field and captured the attention of the House Beautiful editor Elizabeth Gordon. The editor curated "Design in Scandinavia," an exhibition featuring the best designers the Nordic nations had to offer and became significant in spreading awareness of the Scandinavian design movement.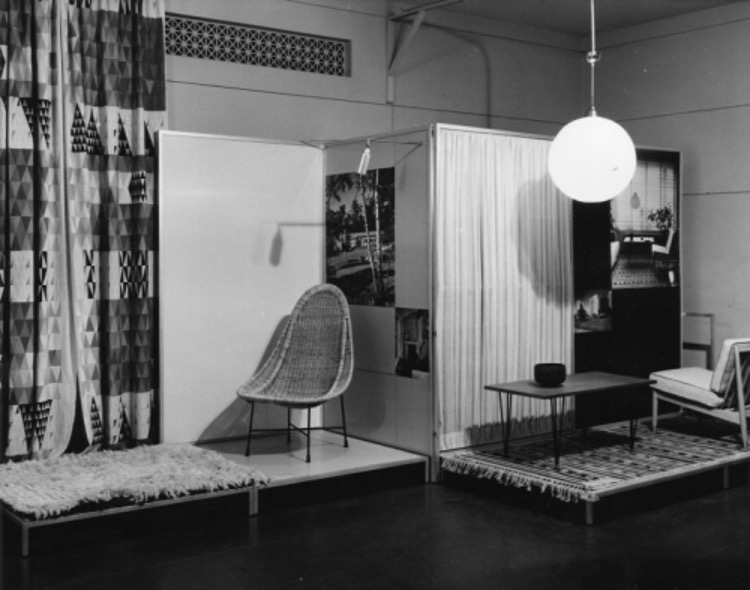 Part of the Design in Scandinavia exhibition, which ran from April 20- May 16 in 1954.

Dynamic Designers of the Scandinavian Era

While there are many iconic designers from this era, you might be most familiar with Hans C Anderson, Verner Panton, Eero Aarnio, and Arne Jacobson. There is also the infamous Vladimir Kagan, an incredible designer from Germany. Kagan graduated from the School of Industrial Art in 1946. Kagan was known around the world for his "sinuous wooden frame characteristics" and his unique emphasis on not only form but comfort. This ideal is synonymous with the Scandinavian design movement. This type of design highlights a strong relationship between nature and the abstract, much like the abstract and modern art movement.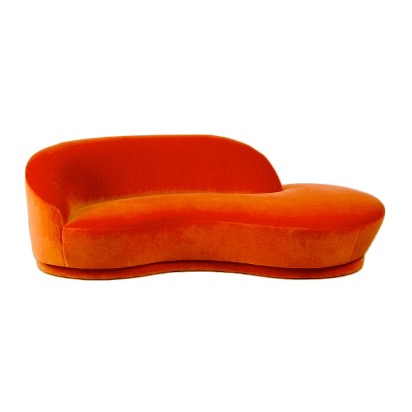 Characteristic of Scandinavian Furniture

Scandinavian furniture can be seen from a mile away by it's serpentine lines, exquisite wood work and colorful upholstery. The Mid Century boom championed the Bauhaus design principles by emphasizing superior craftsmanship and minimal ornamentation with a sole focus on the functionality and materials. Brazilian rosewood was the perfect material for this concept. Often the wood became a veneer with solid wood saved for use on higher end styles. This wood can be seen in this fabulous Danish end table by Lysberg, Hansen and Therp, circa 1950.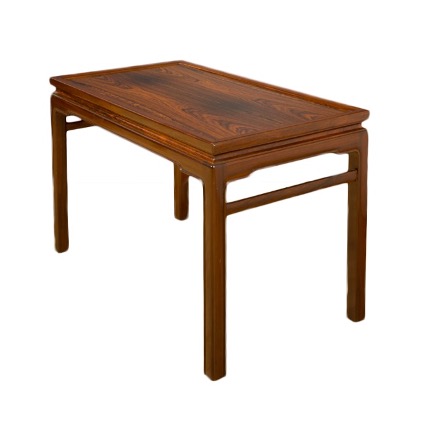 Hans C. Anderson, a Danish designer, also favored this fabulous wood, which can be seen in this set of four Danish side tables. The main difference between Scandinavian design and Danish design is that Danish furniture places an emphasis on space. Denmark floor plans focus on minimalist furnishing, with an emphasis on lamps and light colored fabrics. You will also notice that larger pieces such as Danish side tables and chairs are kept sleek and simple.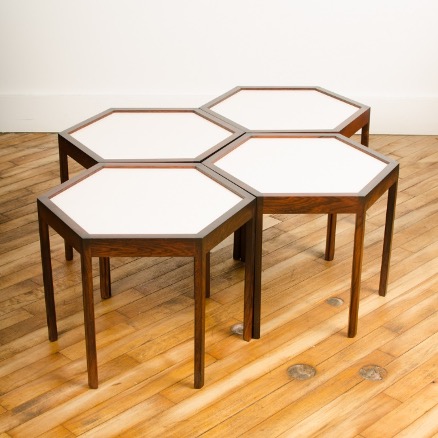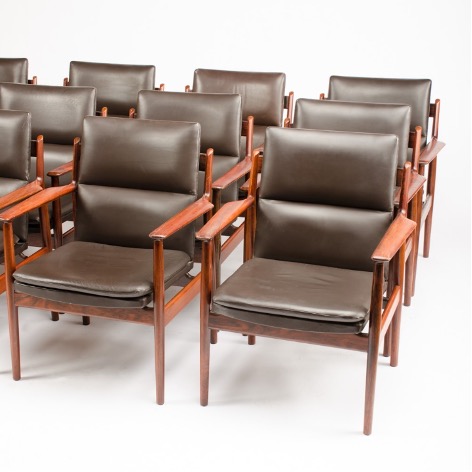 Mahogany wood was also in high demand for handmade items. Fritz Henningsen, a Danish furniture designer often used this wood because it aligned with his traditional use of labor-intensive methods from the 19th century. Henningsen believed that furniture needed to emphasize curvature rather than tapered lines to have a more appealing, inviting look.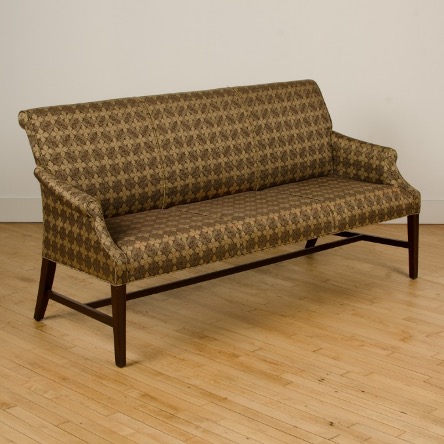 Tapered legs can often be seen as the calling card for Scandinavian design. The tapered legs adds to the streamlined silhouette of the item and allows for the form of the piece to truly shine. You can refer to the brass legs on this German tile top table.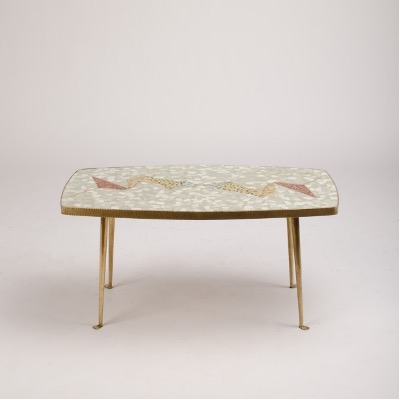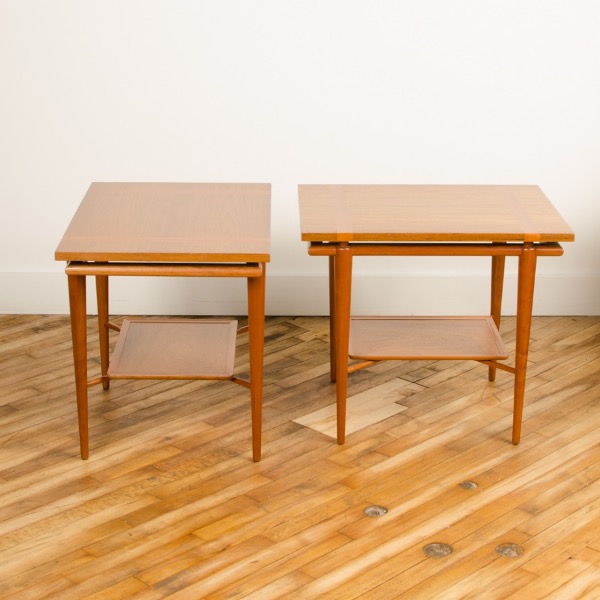 T.H. Robsjohn Gibbings teamed up with Widdicomb to create these stunning side tables, beautiful from any angle.
Many designers of this time also favored a simplified silhouette in order to emphasize the functionality of the piece. This Adrian Pearsall sofa is inspired by Scandinavian design, it features built in, slate top side tables and a spacious mid-century modern sofa.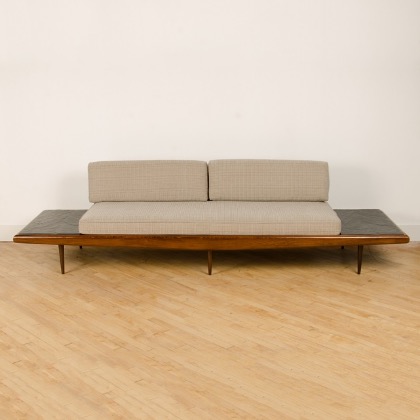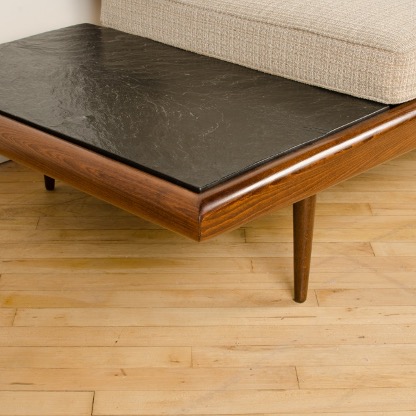 There are many American designers who use Scandinavian influence to create fabulous Mid Century Modern design pieces. Edward Wormly is another example of a designer who embraced the Scandinavian style.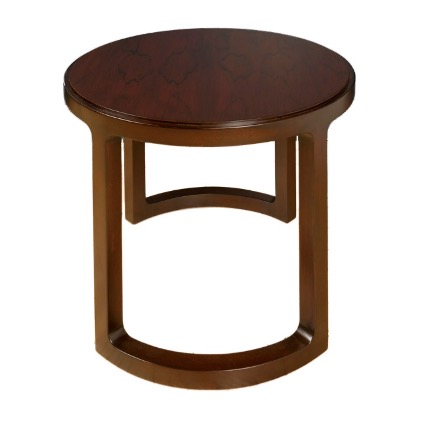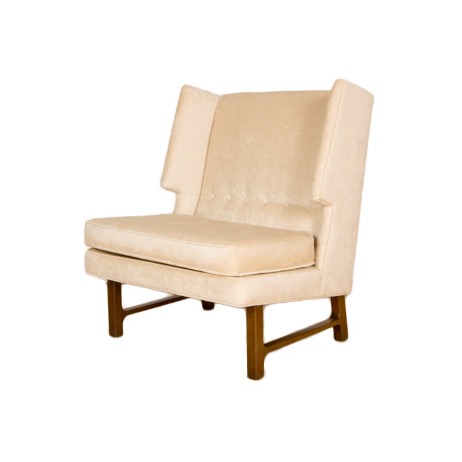 Large manufacturing companies began employing star Danish designers to help craft stylish new collections. Most notably, Drexel hired Jon Van Koert to create collections for big name stores such as Macy's and Bloomingdales. Van Koert designed his furniture with the hopes that the pieces would be treated along the likes of cabinetry, that they would be built in to the house. His flawless, and useful designs make it easy to see why someone would want this piece to be a part of their home forever.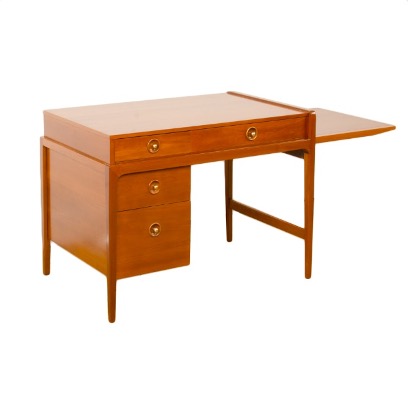 Finally, you can see the direct impact of Scandinavian design on today's designers. The contemporary designer, Vladimir Krasnograv teamed up with Thomas W. Newman in 2001 . Krasnograv uses sapele wood in lieu of rosewood, but the evidence of Scandinavian influence is clear with the dynamic base, gorgeous wood, and phenomenal quality.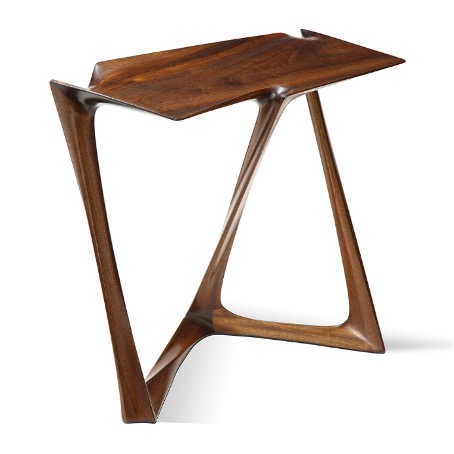 Scandinavian design is truly for any space, and any taste. Because it champions the quality of the furniture and design concept, you can rest assured that it will look stylish in any space. Perhaps this is why the mid-century modern boom won't seem to slow, you can't mess with perfection. Come visit us at our showroom and auction house to see for yourself why we deem this design so important.