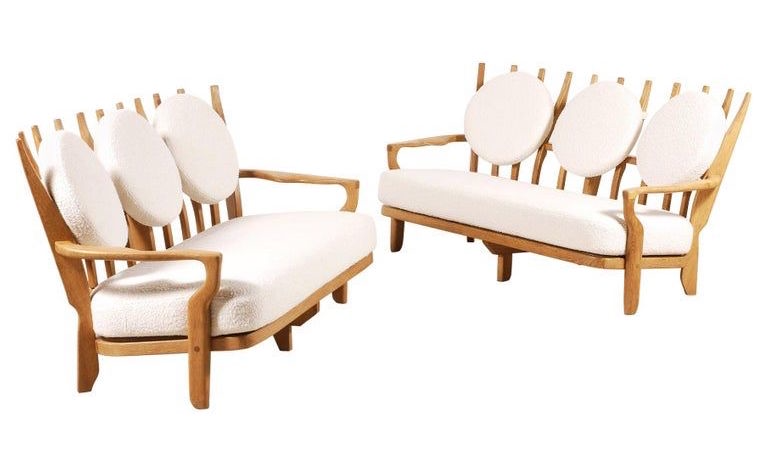 Votre Maison furniture was founded in 1949 by two Frenchmen, Robert Guillerme and Jacques Chambron who met whilst imprisoned by the Germans in East Prussia in the 1940s.

The two men shared a common interest in design and start planning together future projects until the war ends in 1944. As the war ended Guillerme et Chambron go back to their professions. R.Guillerme, who had studied design and architecture at the renowned Ecole Boule in Paris, moves to Lille, in Northern France where he decorates homes and designs furniture. His works goes from grand dressers and sideboards to small decorative objects. His emphasis on function and aesthetics and use of waxed oak wood make his work highly recognizable from project to project.

Jacques Chambron, meanwhile, focuses on décor and eventually decides to leave his work as a painter and designer in Paris to move with his family to Lille in 1948. Both men are looking for someone to manufacture their designs when they meet E.Dariosecq, a cabinet maker with whom they start Votre Maison, their new company. As the name indicates ( Your House), the focus of the company is on creating functional, comfortable and stylish furniture for the everyday life.

The company flourished all over Europe well into the 20thC, doing both commercial and residential works with Hervé Chambron( Jacques'son) taking over the reins of the company in 1983.