Housed amongst the Museum of Modern Art collection in New York, you'll find a low lounge chair by Jens Risom. Straps are bound tight around it's wooden armature. As tight as the wrapped material appears, the seat is a deceptively buoyant structure. Within the same room one may also discover a long roll of felt, a device assembled by artist Joseph Beuys. On further inspection the felt houses a flat steel slab, peeking out on either side of the roll.
Both of these works of art, one a functional piece of a furniture, the other a conceptual sculpture, meet with common academic and material qualities. Both were made utilizing humble, war time materials reevaluating ideas of comfort and home.
Jens Risom was born in May of 1916 in Copenhagen, Denmark. A son of the architect Sven Risom, Jens studied at the Copenhagen School of Industrial Arts and Design, later relocating to New York City to break into the furniture world in the late thirties. By 1941 Risom had paired with the iconic designer Hans Knoll and within a year they built the Hans Knoll Furniture Company with Risom heading the design of multiple works, including the infamous low lounge chair, in the company's inaugural collection.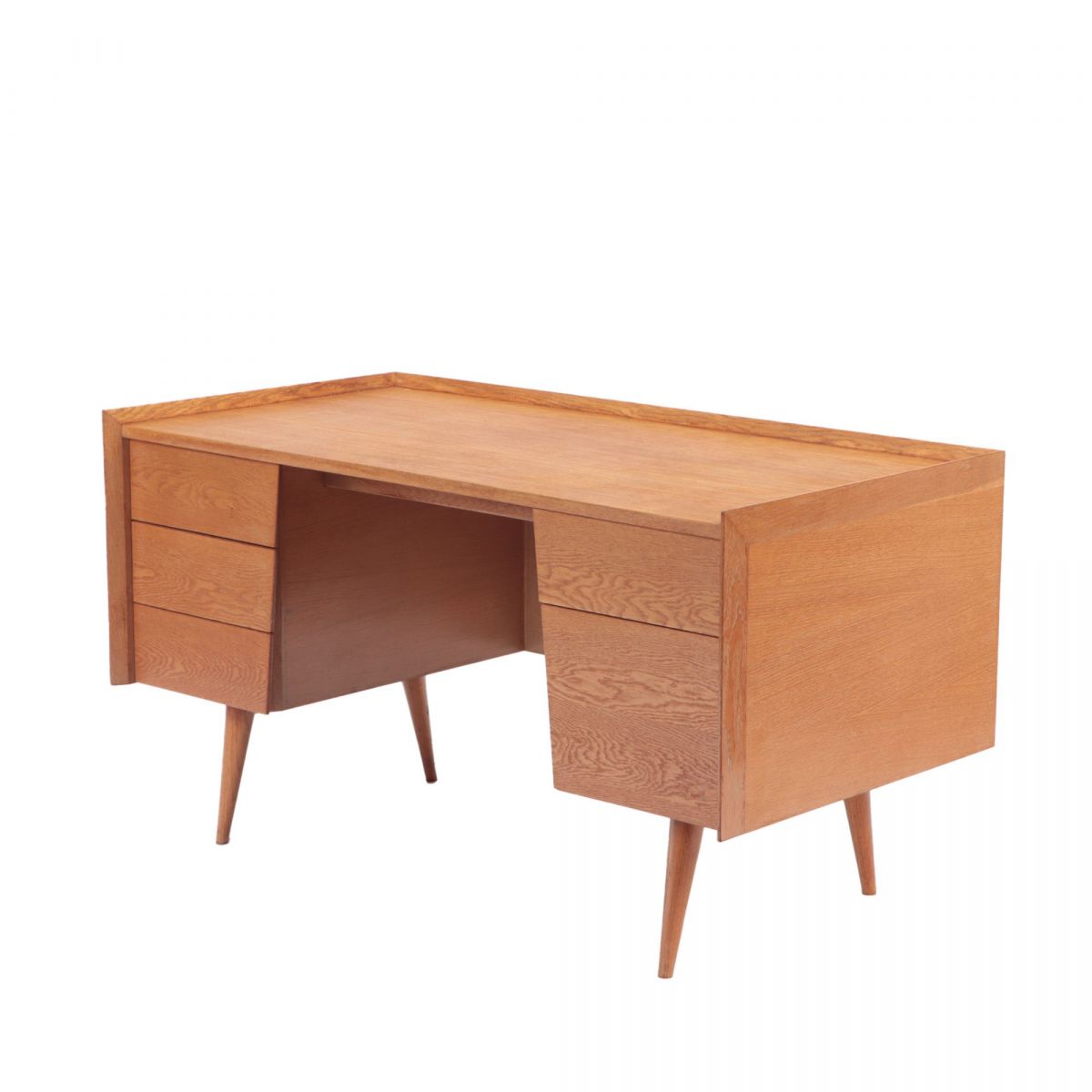 During WWII, material was scarce due to wartime rationing of substances such as rubber, metal and paper. Consumer products remained in high demand, however, despite the lack of material to manufacture. Risom and Knoll recognised the American public's need for affordable furniture, and the lack thereof of it, as Risom stated "There was no furniture, nothing to be had, everybody was anxious to buy everything they could get their hands on". Risom quickly recognised an untapped market of surplus material, discarded nylon parachute cords. Sturdy yet light enough to aid in a soldier's descent, the parachute cords made a perfect fit for Risom's lounge chair design. Malleable in property, they allowed Risom to perfect what would become his signature style.
From his early success onwards, Risom forayed into the fine arts lense. Collaborating with Ricahrd Avedon, a renowned portrait photographer, a series of ads were created highlighting Risom's available to purchase furniture with the slogan "The Answer is Risom". These sleek ads absent of foreground and background, featuring only a model to ground the furniture, allowed the viewer to imagine Risom's furniture within their own spaces and home. On the back of the success of these ads, Risom broadened his practice into the realm of commercial office and library furniture, extending to all realms of public usage and space.

At this time, Arts Institutions were beginning to eye his designs for public exhibition. Starting as early as 1953, Risom's furniture was included in Exhibitions at the Museum of Modern Art in New York and the esteemed Brooklyn Museum where his lounge chair is still on public view today to visitors in the museum's annex, the Lucas Center for American Arts, a study center that uses objects in it's collection to explore how institutions collect and function.
After his ascent to fame, Risom sold his Design firm and in 1970 moved to New Canaan Connecticut to develop a design consulting firm where he passed away at the age of 100.

Posthumously, just as artists such as Beuys, Risom has notably been recognised by the fine art world for his many contributions in design, with continued display at many museums including the Yale University Art Gallery and the Rhode Island School of Design where he was a long-standing trustee. Most recently, in 2008, Rocket Gallery and Liberty Gallery of London held retrospectives of Risom's principle designs with Knoll, further continuing the education, accessibility and artistry of furniture design.