Showrooms at 2220 vendor Renaissance Man Antiques, which focuses on paintings, sculptures and other pieces that highlight the human figure, is an aficionado of sculptor Robert Tait McKenzie. McKenzie was a long-time resident of Showrooms at 2220's hometown of Philadelphia, and in fact, his piece "Young Benjamin Franklin" circa 1913 sits in front of Weightmann Hall on University of Pennsylvania's campus to this day. McKenzie served as Director of the Physical Education Department at Penn, which heavily influenced his work as an artist. He is best known as America's first sculptor to focus on the beauty and performance of athletes.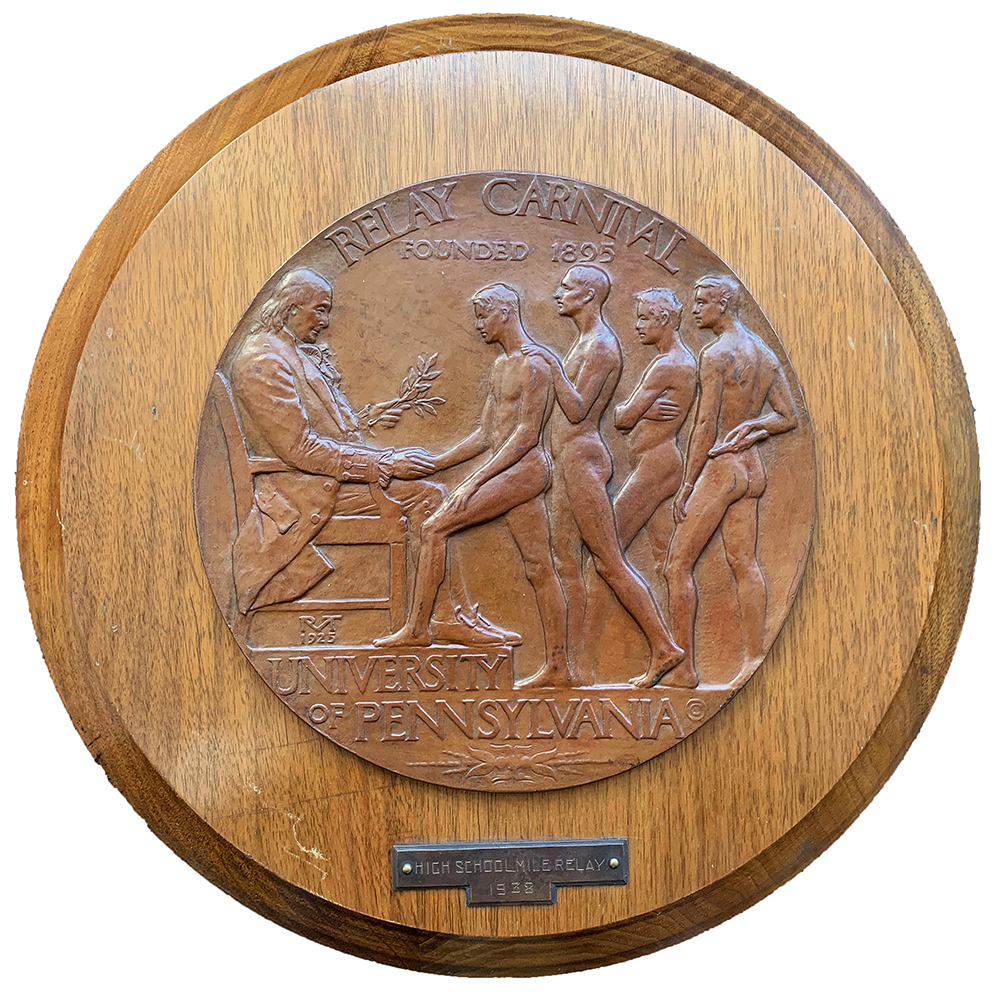 Born in 1867 in Ontario, Canada, Robert Tait McKenzie was an athlete himself. After enrolling at McGill University in 1885 as a pre-med major, he became active in acrobatics and gymnastics, winning the All-Round Gymnastic Championship as well as becoming the Canadian Intercollegiate Campion in the high jump. He also participated in hurdling, boxing, football, swimming, and fencing. After graduation, McKenzie worked as a physician and a surgeon and became an anatomy instructor at McGill, further cementing his focus on the human form. McKenzie attempted to start a physical education department at McGill, and was appointed Medical Director of Physical Training, the first of its kind in Canada.
McKenzie's foray into art began with sketching and watercolor painting as a hobby for relaxation. His first sculptural work was a series of masks (known as "Violent Effort," "Breathlessness," "Fatigue," and "Exhaustion"), which were used as an aid to his lectures in anatomy to display the progress of fatigue on nerves and muscles of the human face.
McKenzie became Head of the new Department of Physical Education at University of Pennsylvania in 1904, where he taught and trained countless athletes and used sculpture to illustrate points before his anatomy classes. In 1931, he decided to devote more time to his sculpting career. His work included bas reliefs and three-dimensional sculptures of speed skaters, runners, swimmers, figure skaters, shot putters and hurdlers, among others.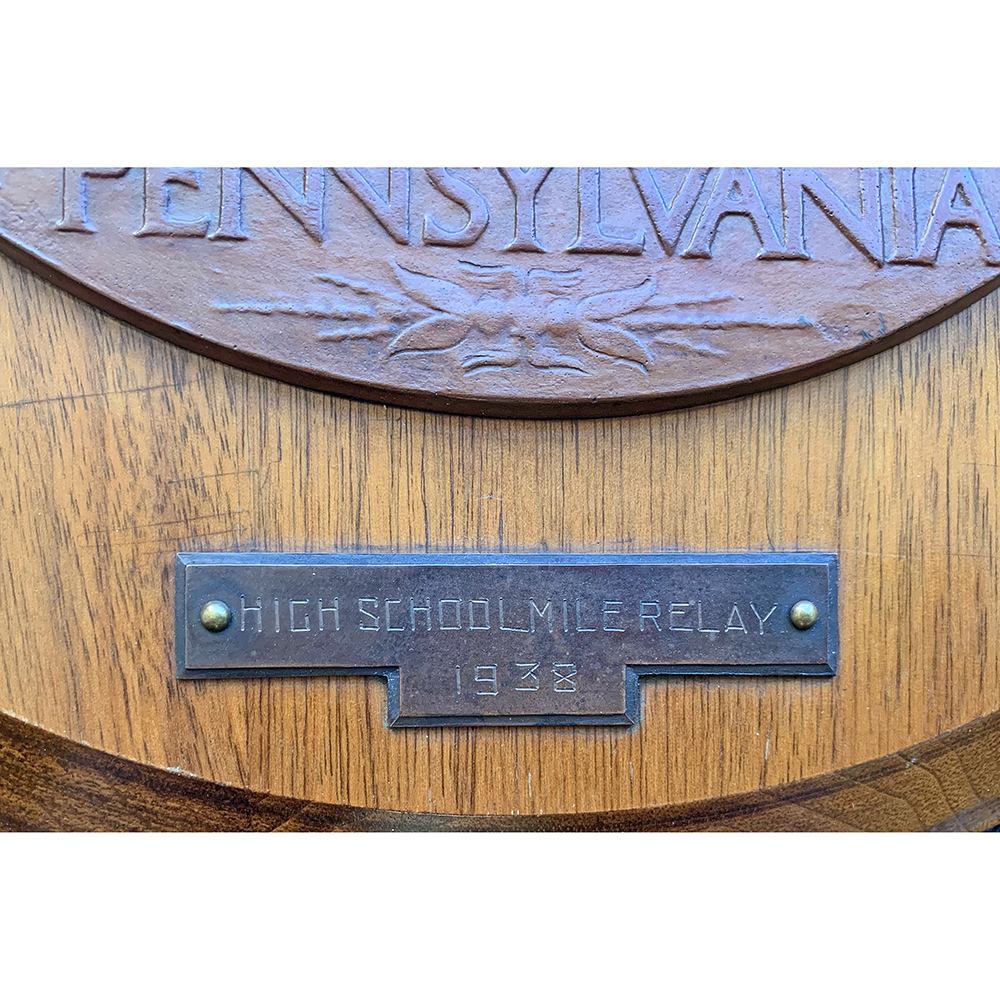 One of his most famous sculptures is the famous Penn Relays bas relief, which depicts a seated Ben Franklin greeting several fully nude young athletes, reputedly modeled after men who had competed in the Olympics and other world competitions in that day. The piece Renaissance Man Antiques is currently offering at Showrooms at 2220 is a larger example that would have been presented to a winning high school, but the same sculpture adorned the many individual medals that athletes won over the course of many decades.
McKenzie was convinced that through art, one could portray ideals of physical development. His works were anatomically accurate, and before World War I, he was recognized as the greatest sculptor of athletic youth. After the war, his war memorials brought forth his most magnificent contributions to mankind. Dr. McKenzie's work may be found at the University of Pennsylvania; Red Cross Building, Washington, D.C.; Girard College War Memorial, Philadelphia; Woodbury, New Jersey; Cambridge, England; Edinburgh, Scotland; Ottawa, Canada; University of Tennessee, Knoxville; and many of them at Almonte, Ontario.