Jean-Michel Frank was not just a powerhouse designer for the 1930's, he was also a prolific pioneer in the movement of extravagant yet minimal interiors. Frank's ultimate goal was to create environments that truly felt alive, he believed that pursuing "perfect taste" was to end up with a room devoid of soul. This is evident not only in his interiors, but in his furniture pieces. Jean-Michel Frank provides an endless source of inspiration for modern day interior and furniture designers. He was one of the first of his kind to work as an "ensemblier," a single artisan responsible for the design, creation, and harmonizing of all elements in one room. We will explore his iconic sense of style, and the omnipresent obsession with his works. His unique design style translates effortlessly into modern day interiors. This pair of brass cocktail tables could easily be found in a modern living room today.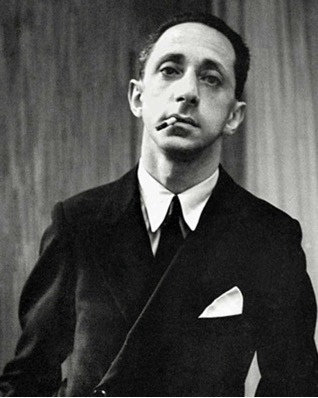 Frank was born in 1895 into a wealthy family of bankers. He was never formally trained in the field of interior design but was an avid connoisseur of the arts. Frank was extremely well connected to the highest sectors of society, giving him a platform to display his unique interiors. He was most renowned for his work for Nelson Rockefeller, Templeton Crocker, Robert Chevalier, the Guerlain family and Elsa Schiaparelli.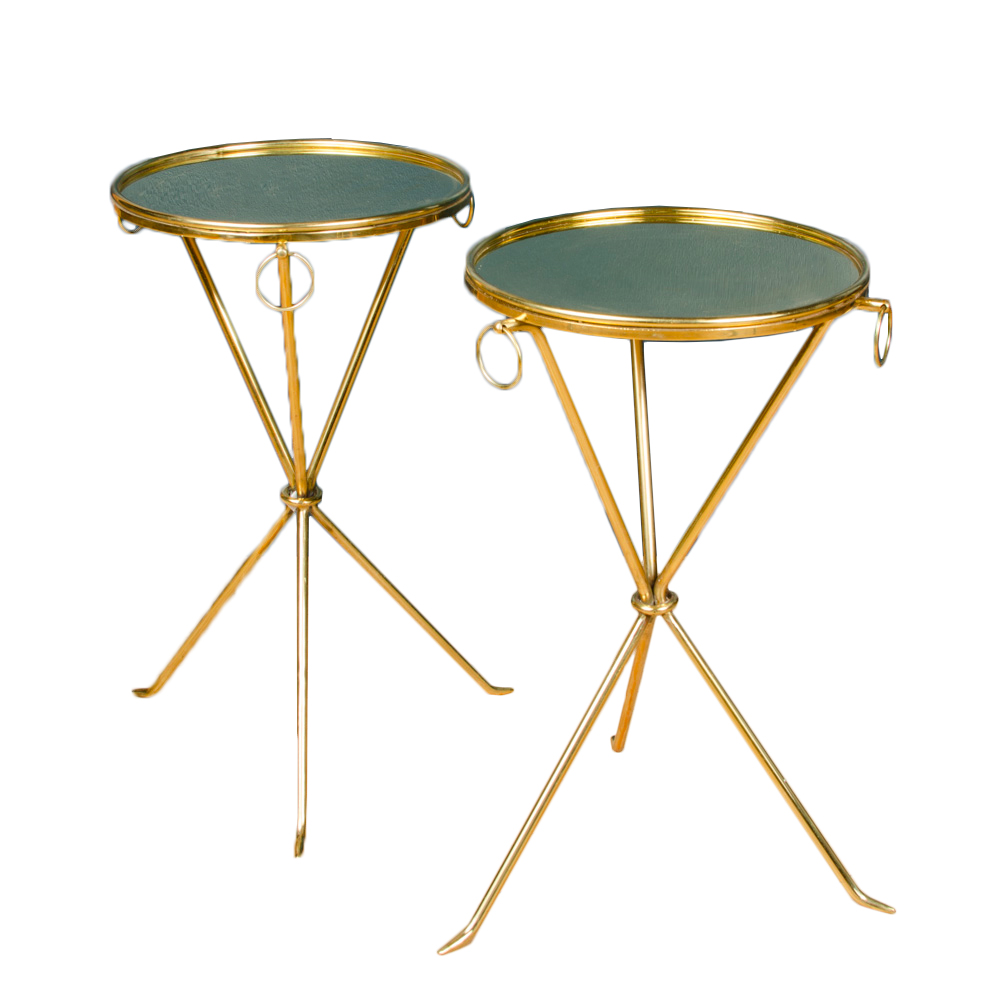 Frank's premier source of inspiration was his friend Eugenia Errazuriz, a Chilean silver mining heiress and patron of the arts. She insisted that "elegance means elimination." Frank took this sentiment to heart, his interiors were devoid of clutter, mementos, and overstuffed furniture. Instead, Frank focused on cubilinear designs, neutral walls, and empty space.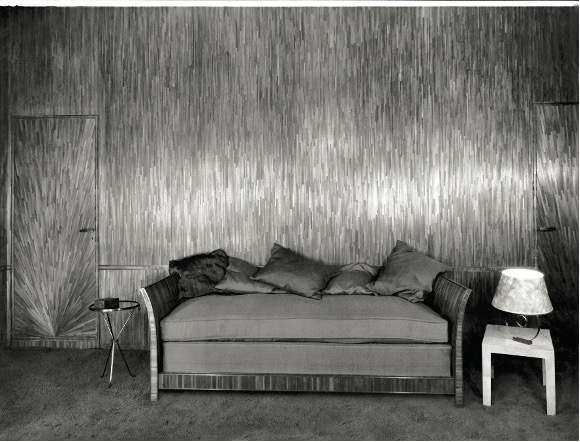 The office in the Templeton Crocker penthouse circa 1929.
Characterictics of Design
One of the core design components of Frank's work is his inspiration from the past. Frank sourced inspiration from the Egyptian era and Louis XVI style furniture in tandem with the Art Deco movement to create items and spaces full of life. He placed an emphasis on natural, but decadent materials such as animal hides, sharkskin, parchment and fine metals. Frank often favored neutral tones in pieces and décor to let the form of the item shine. This parchment covered day bed done in the manner of Jean-Michel Frank showcases the luxurious use of parchment in tandem with a simple, minimal form.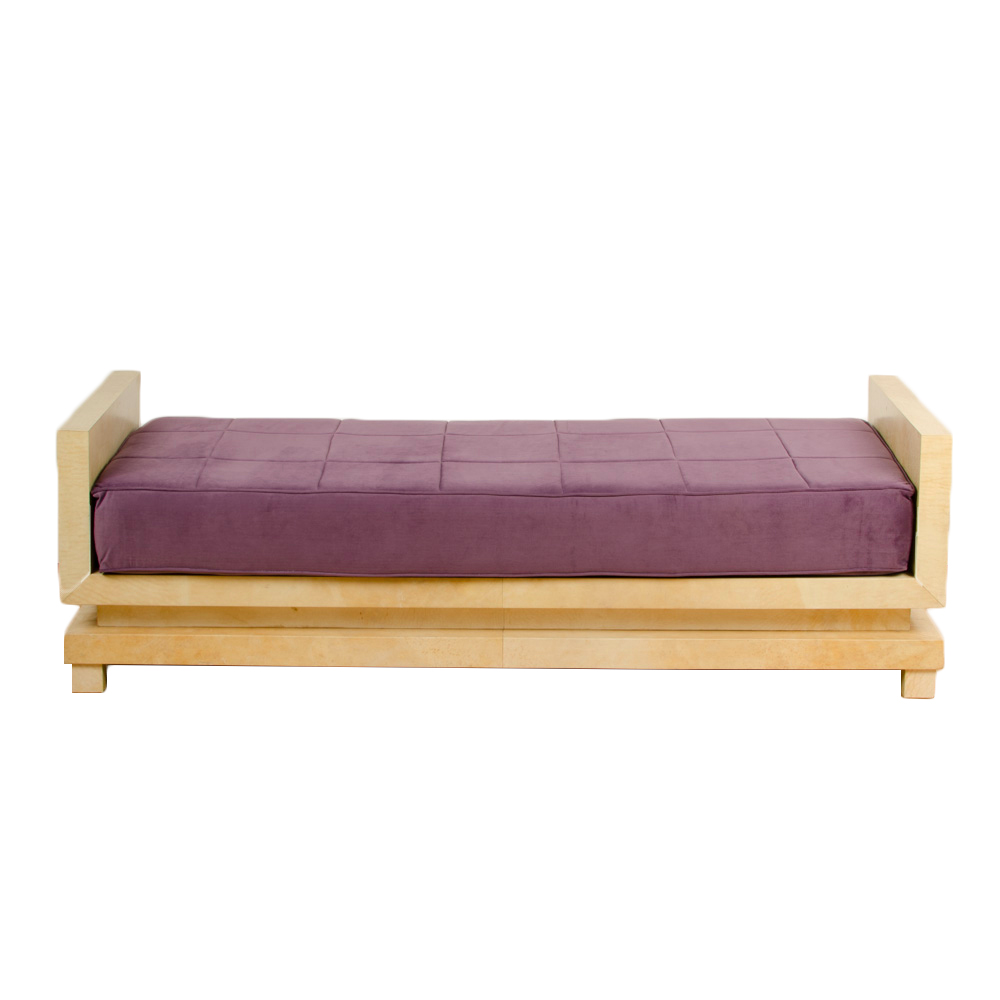 Jean Michel Frank often collaborated with modern day artists to expand on his designs, push the boundaries. Frank teamed up with Adolphe Chanaux, Diego Giacometti, and Salvador Dali. The first of Dali's famous lips-shaped sofa was a commission from Frank. During the 1930's Frank went on to create the infamous Parson table at the Paris Atelier. The table was first created in New York for a student exhibition. The table below was done in the manner of the original Parson's table.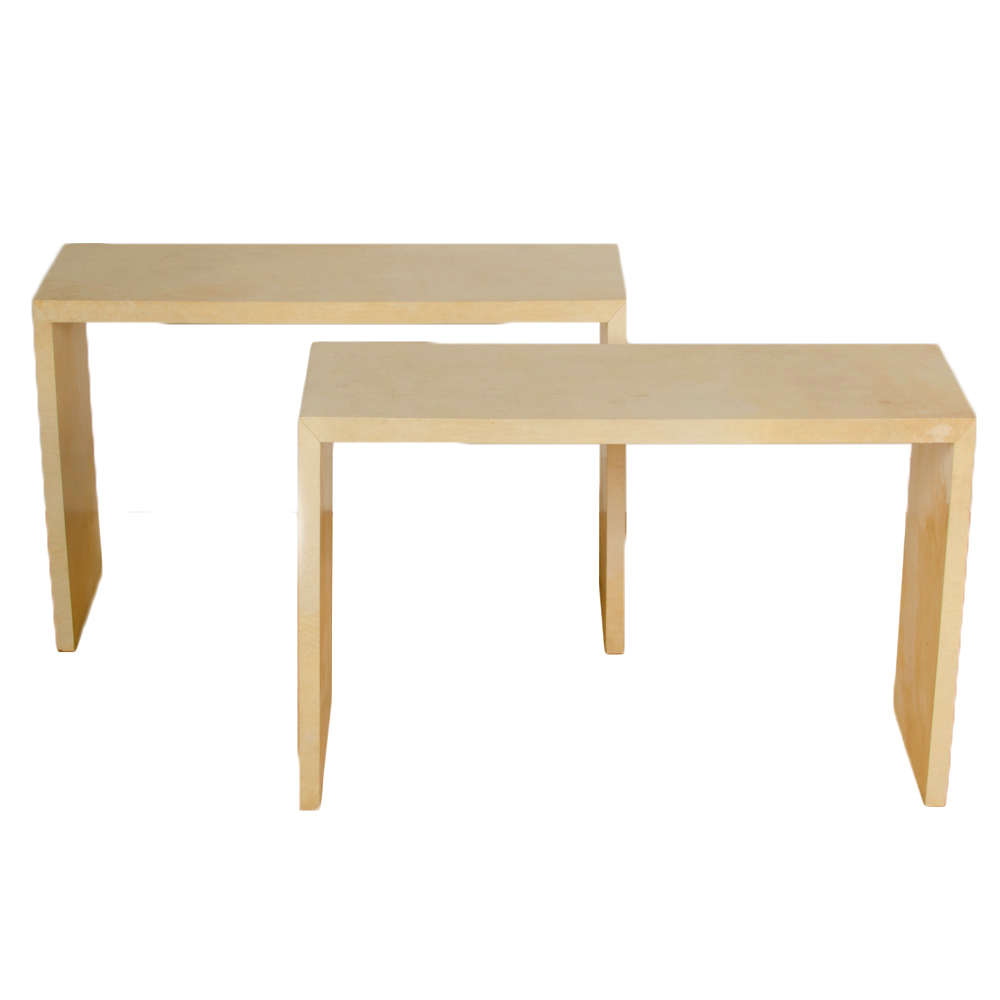 During the World War II, Frank left France for Buenos Aires. He accepted a position as the Artistic Director of Comte. Comte won the open competition for an ambitious project known as the Llao Llao Hotel in Nahauel Huapi National Park, they contracted Frank to fill the entire hotel with his designs.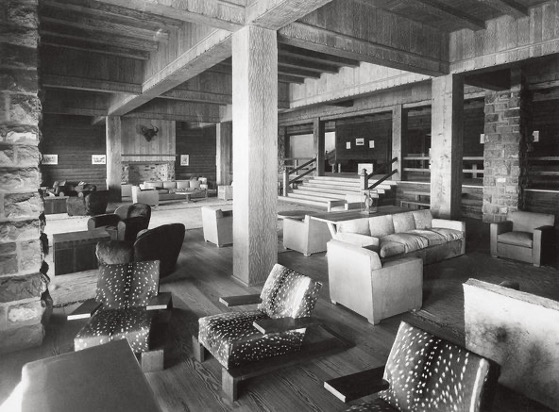 The Llao Llao hotel was designed to cater to the aristocrats of the time. It opened its doors in 1938, the hotel was monstrous in size and ambitions. Frank's innovative design birthed a new design trend known as classic rustic modernism. All of the pieces were made with local wood and leather but tagged as "Made in France, Chnanux & Co."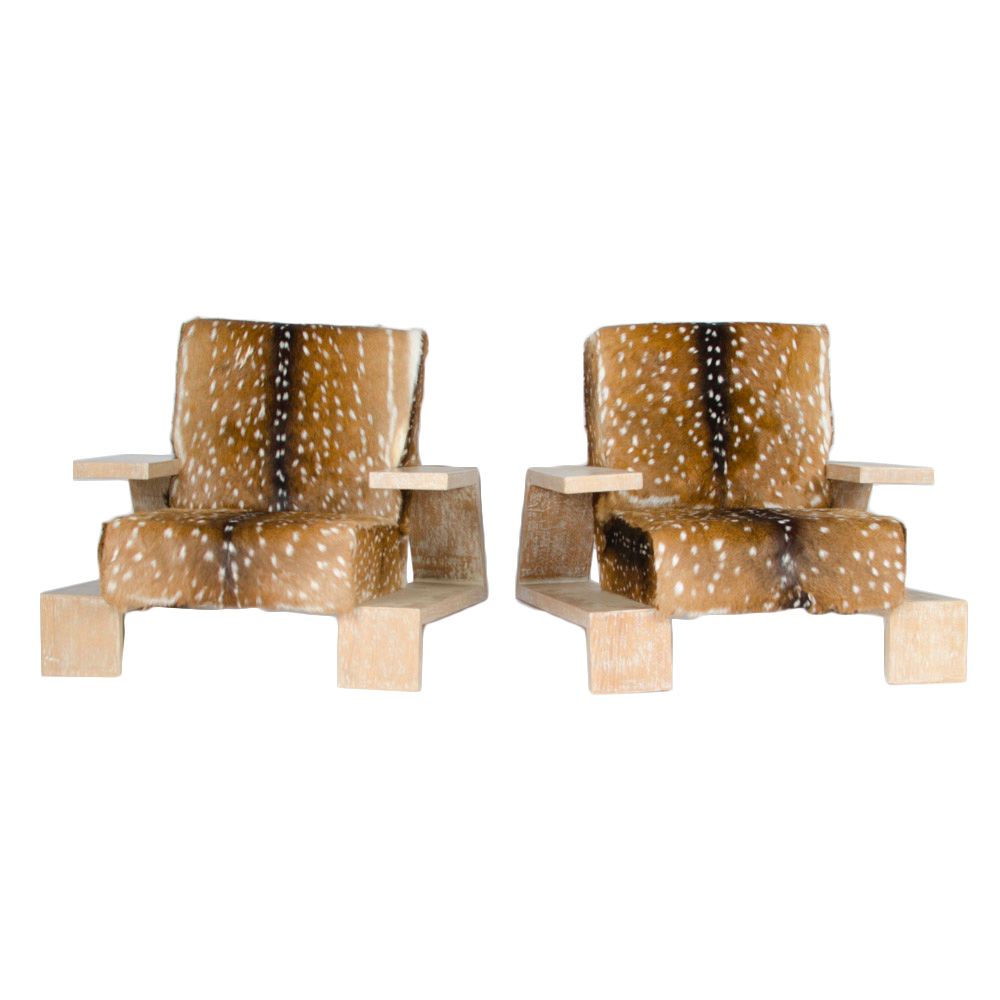 These highly sought-after pair of cerused oak arm chairs with deer skin upholstery are replicas of chairs from the Llao Llao Hotel. Unfortunately, the hotel suffered a disastrous fire in 1939 destroying all the furniture inside. While working with Comte, Frank also designed the iconic iron and leather console tables.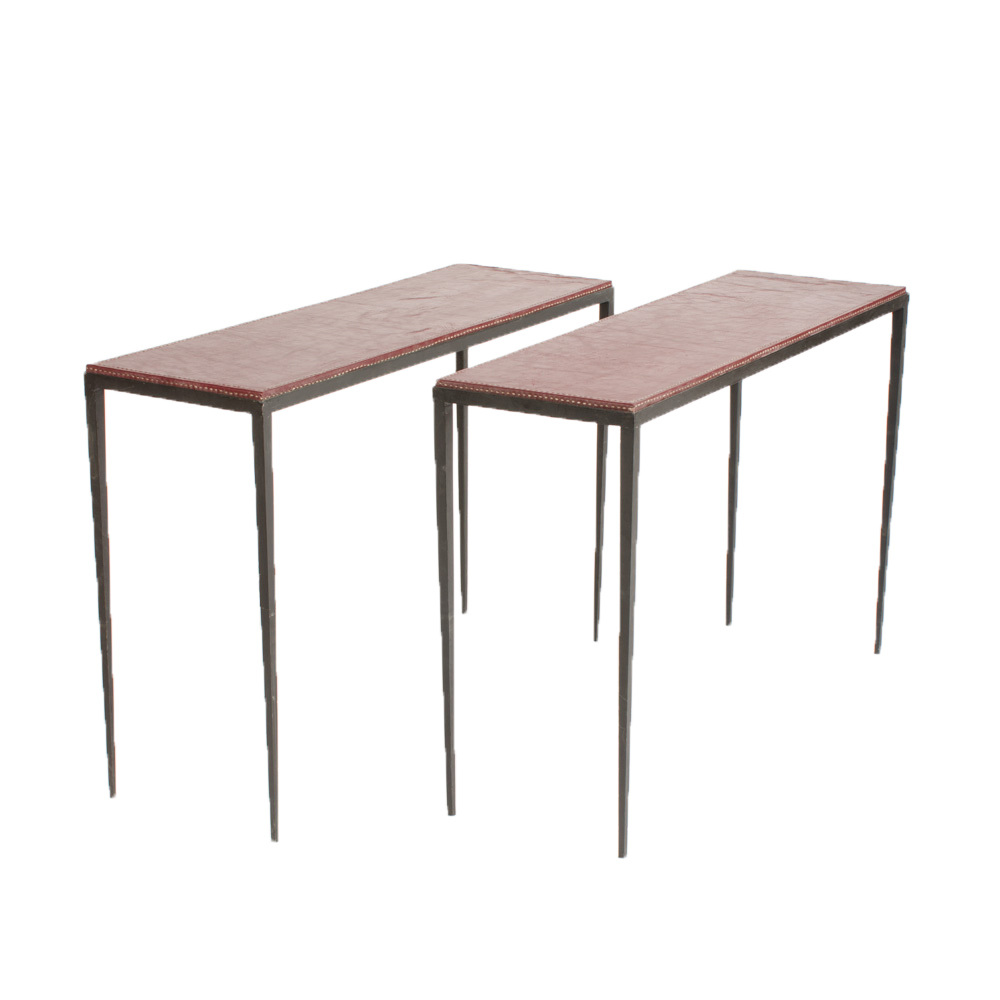 These replicas showcase Frank's genius in mixing high end materials with simplistic design in order to make quite a statement piece. This new avenue of design can also be the birth of French Modernism and industrial design. Frank began to create pieces with more severe materials using iron and leather. Frank paved the way for designers such as Le Corbusier, Perriand and Prouve to use more industrial materials. This new direction of Industrialism can be seen in this unique, iron and leather Frank style settee.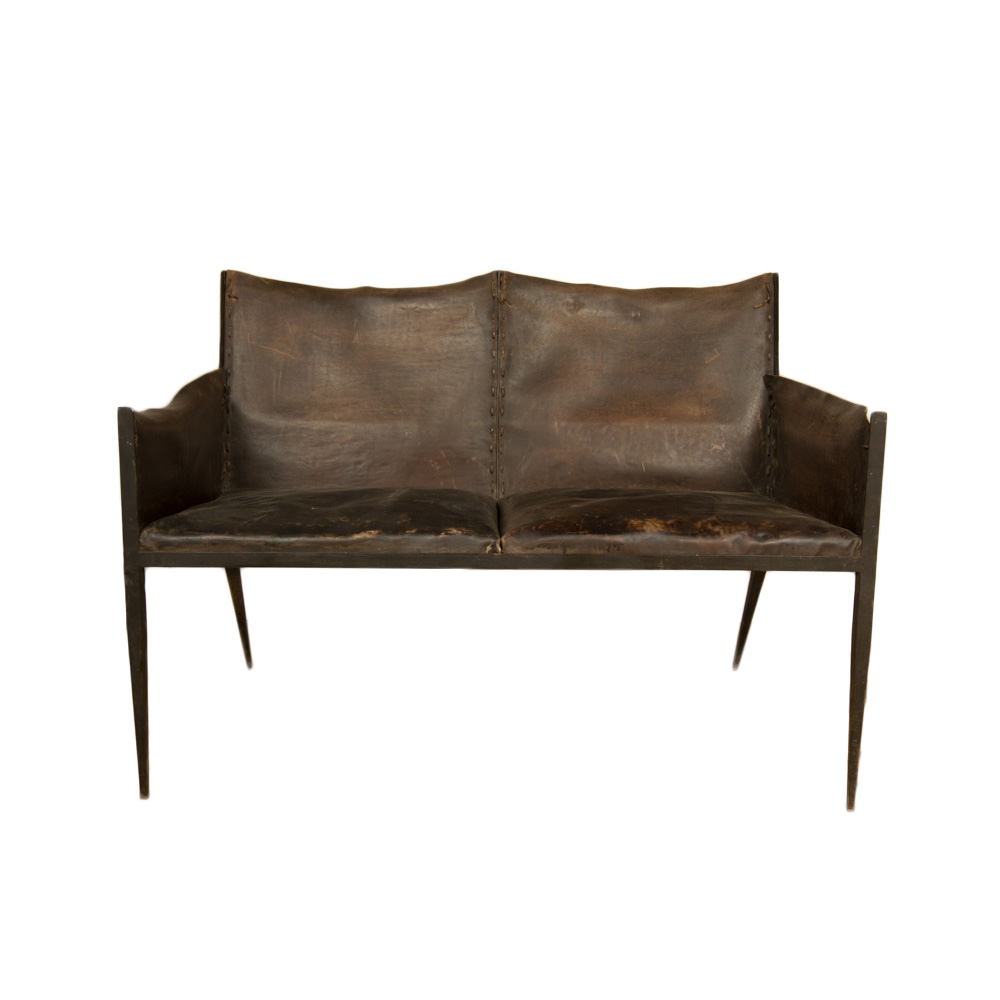 Jean-Michel Frank was without a doubt one of the most influential designers of the time. Frank's eruption onto the design scene can be marked a decided departure from the 1920's penchant for over embellished rooms. Frank's intuitive and luxurious furniture can still be found directly influencing today's interior and furniture designers. Showrooms 2220 has many phenomenal pieces done in the style of Jean-Michel Frank, make an appointment today to come revel in the beauty of French Modernism.