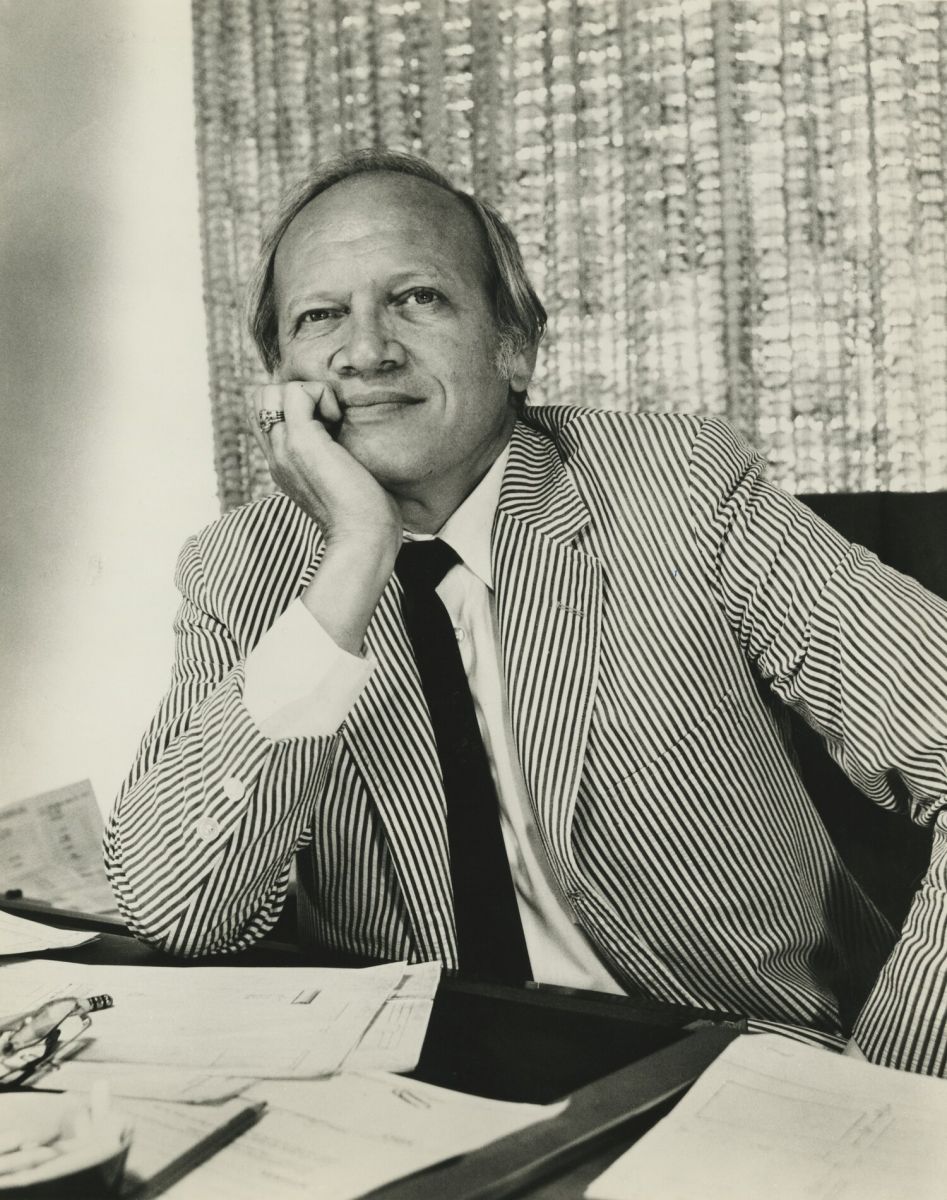 "Bits and pieces" as furniture pioneer Harvey Probber would call them, are what his legacy was built upon. Born in Brooklyn in 1922, Harvey Probber sought out an after school job. At the age of 16 he began working at a used furniture store and to pass the time would draw, often utilizing the furniture around him to aid his imagination. These drawings caught the eye of at least one buyer who became Harvey's very first client, purchasing one of Probber's design drawings for ten dollars. From there Harvey branched out, using the city of New York as his muse he began to sell designs to Manhattan design companies, often with no credit. Some companies went as far to create fake designer names to market his designs under. After finishing his studies, Probber began working for Trade Upholstery while taking evening classes at the Pratt Institute, his first introduction to formal design training. This two fold education was a marriage of the practical, hands-on learning of craftsmanship and business, alongside the conceptual and academic study of design. This marked the beginning of Harvey's lifelong affair with American Modernism.
In the 1940's Harvey served briefly in the Coast Guard and upon returning to New York was greeted with a new and hungrier market than when he'd left. America, post WWII, had grown a large consumer appetite due to the promotion of American industry and manufacturing alongside emphasis on the nuclear family. In 1945, at just 24 years old, Harvey took advantage of the booming economy and opened his first design studio named Harvey Probber Inc. Ever with entrepreneurial spirit, Probber pursued a side career of cabaret singing with one newspaper at the time stating that he was more famous as an entertainer than a designer. His love of design, however, overtook his love of entertaining and he ceased to perform.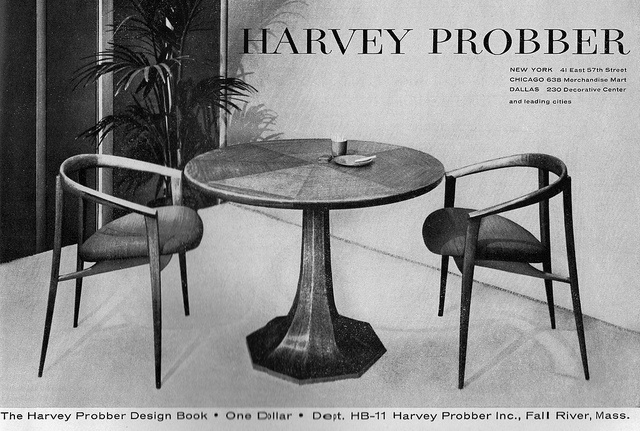 With many founders of Bauhaus emigrating to the United States in the late thirties, Probber was greeted with a public audience who had received a light introduction to the concept of function and aesthetics. This philosophy was the crux of his creative method. Harvey designed furniture for everyday consumers who were bored or isolated from the academic immaculateness of modernism by reintroducing beautiful hardware, finishes and elegant colors and patterns to accent his pieces.
A family first design company, Harvey strived for his furniture to have maximum functionality within the home. By exploring his fascination with modernist geometric design, he began to create pieces of furniture that could be fitted together and rearranged with ease. This was his early experimentation into what would become his namesake, modular designs. His first flexible arrangement collection "Sert" featured up to 19 customisable pieces and was a subsequent hit with the public. Consumers loved the level of choice that became available. The "Sert" collection marks the first time the term "Modular System" had ever been used in the industry, a system created with the use of simple geometric shapes such as quadrants and wedges, his "bits and pieces". Riding on the tails of success, Probber went a step further and released a line of "nuclear furniture" featuring such innovations as tables with interchangeable legs and pedestals of varying shapes and sizes.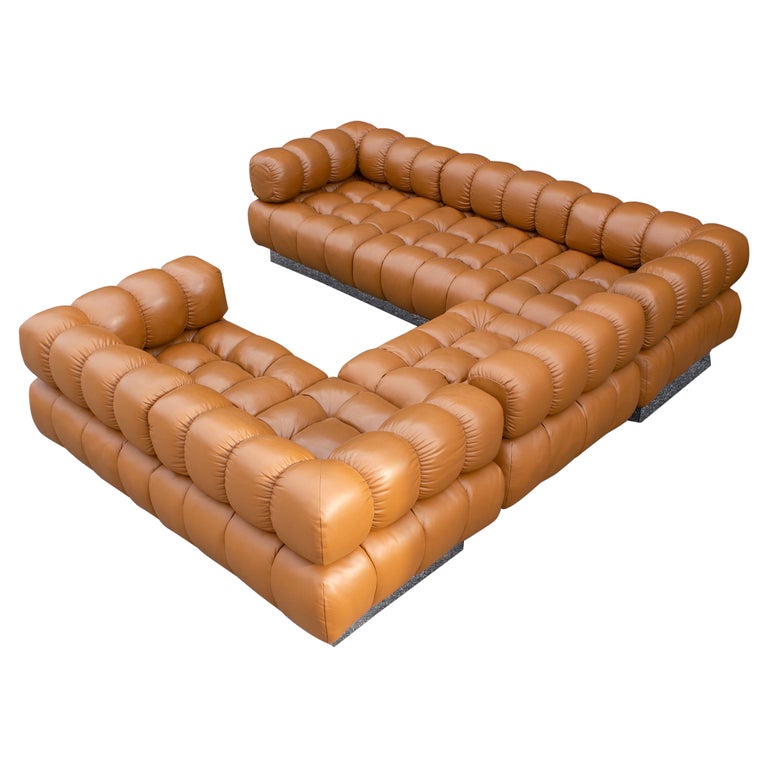 Throughout the 1950s Harvey's business and accolades grew. He purchased a textile mill, expanding reach and allowing him to control total production in-house. The Museum of Modern Art in New York acquired two of his pieces, one being the iconic elastic sling chair, for their Good Design Exhibition that featured many designs of his contemporaries such as Dunbar and Knoll.
Alongside all his personal success, Harvey worked hard to promote other emerging designers having not forgotten his humble beginnings. Opening showrooms throughout New York, he rented out spaces to designers who are now household names and Probber is credited with advancing many careers such as that of Adolph Gottlieb.
As his company exploded in the 1960s and 1970s, Harvey decided to branch out from purely producing residential furniture and expanded into the contract market, designing executive office furniture, with President Johnson being said to have had a Probber desk in his office. With his "Cubo" collection of the 1970s, Harvey's stamp on furniture history was securely marked. Arguably some of his most sought out at famous pieces, the Cubo modular sofas took advantage of industrial material advancement and highlighted the vast ingenuity of the "Modular System". These sofas were constructed of single modular cubes, wedges and rectangles that could be arranged in innumerous sizes and constructions to create seating areas to suit any space or individual need. By the 1980s Harvey was ready to retire. He sold the factory in 1986 and with no successor there was no production. Harvey kept the rights to his names and his designs with most of his competitors producing similar pieces to mimic his modular pieces.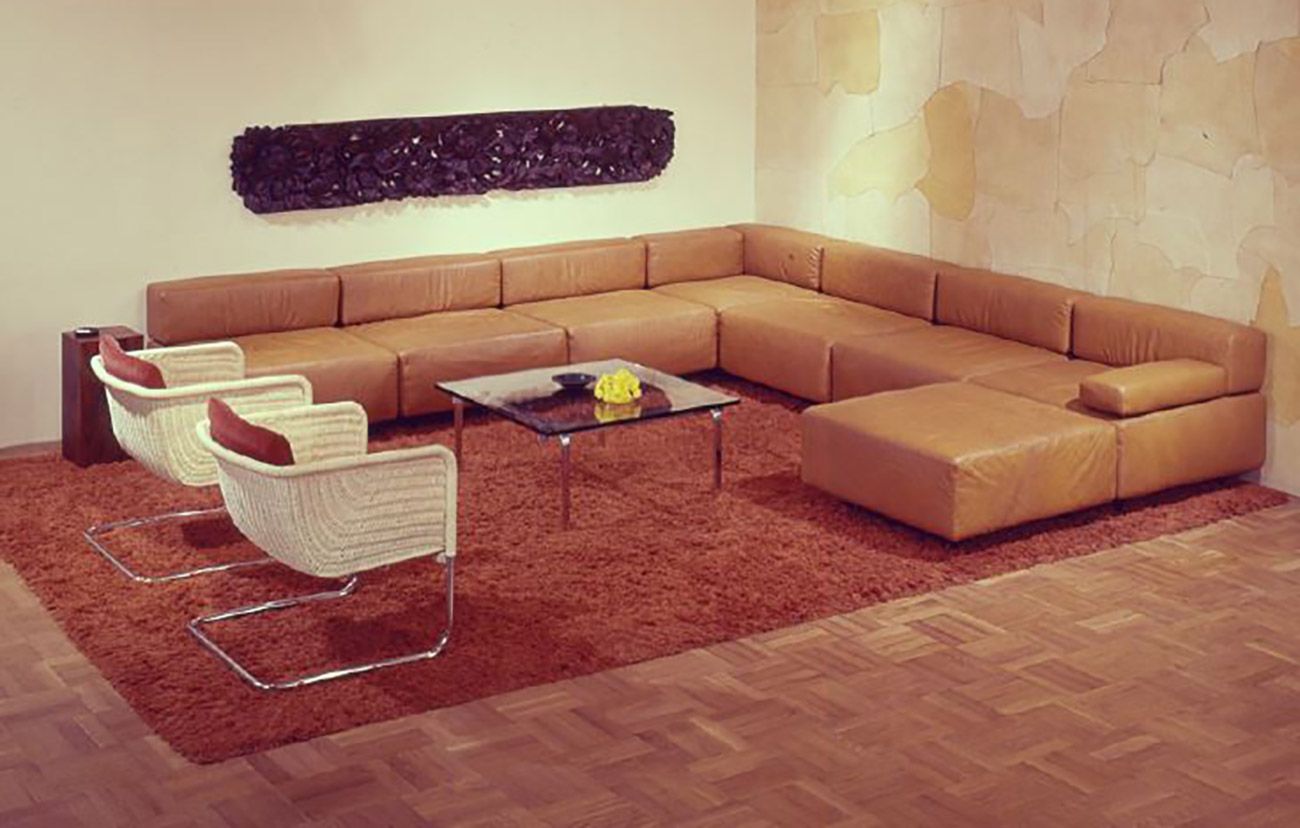 With ever expanding ease and access of collectibles to the public through the birth of the internet, auction houses and dealers have reintroduced Probber to the general public with the demand for an original Harvey Probber ever growing. Though not as popular by namesake at the height of his career, Probber is now a highly sought out designer by high brow collectors and everyday vintage lovers alike with a licensed set of re-editions entering the market. The incredible importance and roadmap that the "Modular System" built is not lost in the contemporary field of design or market, with stores such as Crate & Barell taking full use of the concept. Harvey Probber's collections have the dual power to build a functionable space with ease for every user while acting as sculpture. The user cannot function without the piece and the piece cannot function without activation from the user. At Showrooms 2220 we are proud to continue the legacy of Harvey Probber by having a selection of original pieces available such as this stunning pair of Harvey Probber upholstered lounge chairs, circa 1970, a decagon cabinet by Harvey Probber, circa 1950 and a Floor Lamp by Harvey Probber, circa 1950.
https://showrooms2220.com/product/1162/a-pair-of-harvey-probber-upholstered-lounge-chairs-circa-1970
https://showrooms2220.com/product/994/a-mid-century-modern-decagon-cabinet-by-harvey-probber-circa-1950
https://showrooms2220.com/product/1470/a-mid-century-modern-floor-lamp-by-harvey-probber-circa-1950